Multi functional home projects make you have everything you need right there in your small home. Those little objects that you might or might not need at some point, usually can be integrated into multi-funcional projects. Efficient and money saving, they all solve more than one problem. We all like multi-functional home projects. After all, 2>1.
1. A Mirror Folding Table can be attached to the wall and serve as a mirror or it can be unfolded to be table: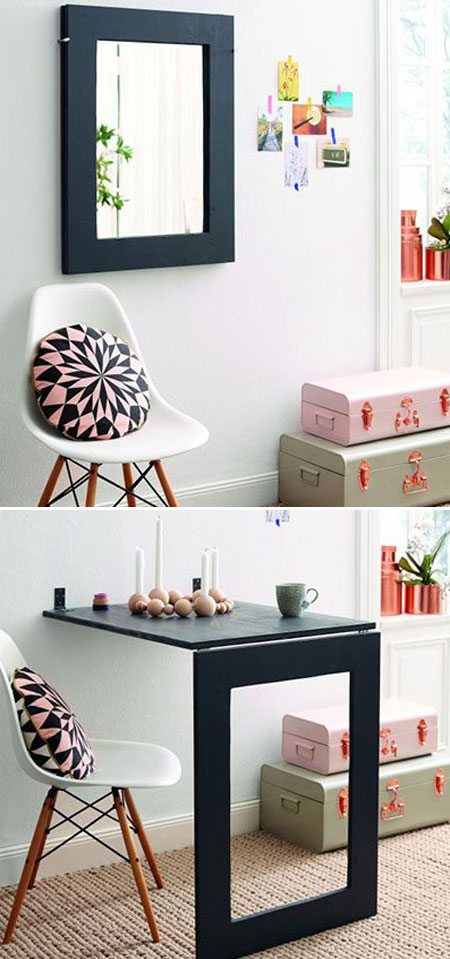 Tutorial: handimania.com
2. Turn a plain Ikea wooden file into a multi-purpose side table; just stain it, put it on its side and mount it: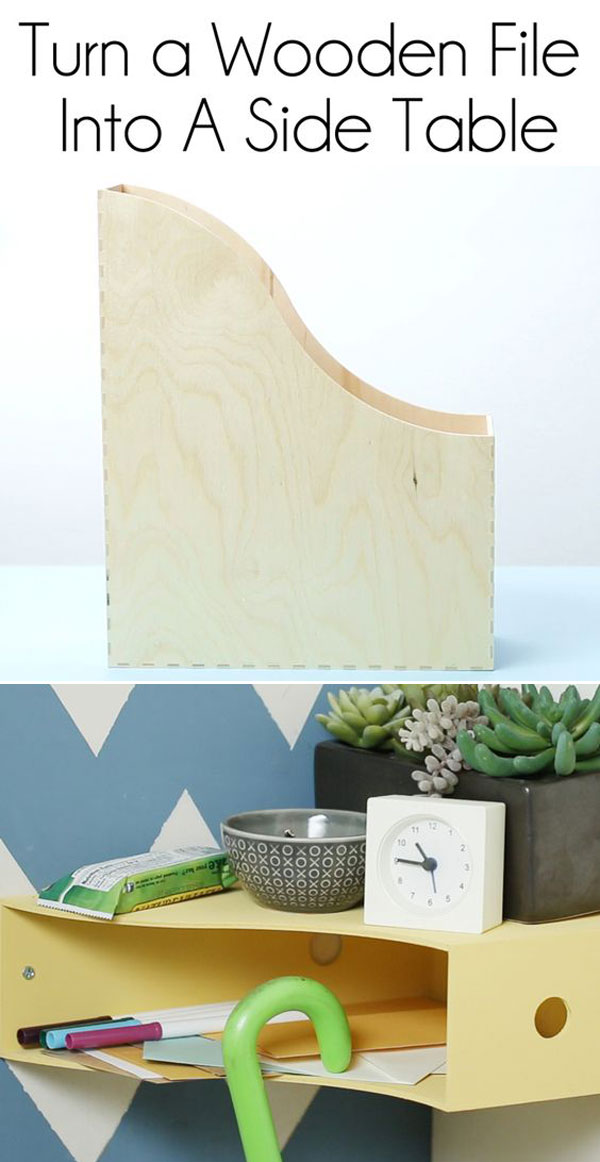 Similar Tutorial: designsponge.com
3. Technology eye sores be gone! Camouflage your eyesore router by a vintage book:
Via: apartmenttherapy.com
4. Create a coffee table with built-in hidden LEGO and train play area for kid's playtime:
Tutorial: thekimsixfix.com
5. This changing screen has mirrors on the backside. Change your clothes and check yourself out, all in one shot.
Tutorial: jaimecostiglio.com
6. Attach the toilet paper holder to a piece of stained scrap wood to create a shelf for bathroom accessories: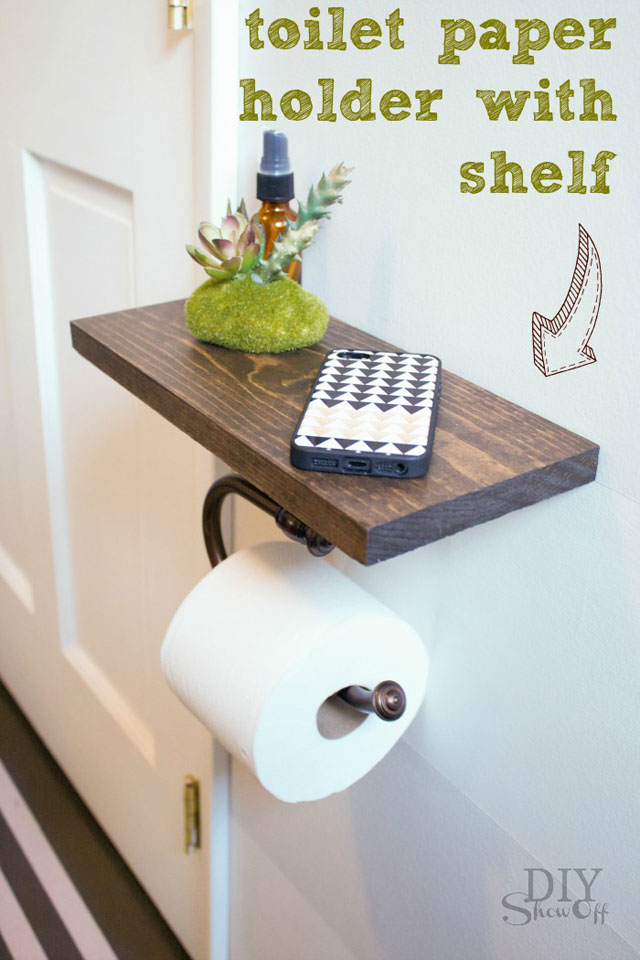 Tutorial: diyshowoff.com