The South-East should support President Muhammadu Buhari's Re-election to guarantee an Igbo presidency, according to Secretary to the Government of the Federation (SGF) Boss Mustapha.
According to Mustapha, that it the quickest way to an Igbo presidency in 2023.
He said this on Tuesday in Abuja while receiving a delegation of the Ebonyi State chapter of the All Progressives Congress (APC).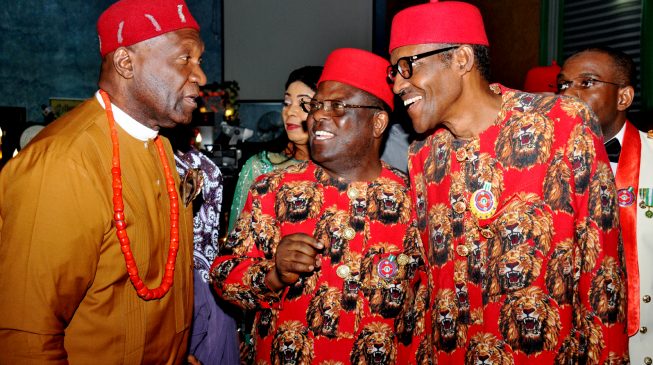 The SGF told them to, "Preach it to the other south-east states that the shortest way to Igbo presidency is to support Buhari in 2019.
"This is the time to open your arms and your doors to even those that are perceived as enemies, you must have a large heart to receive them.
"That is why Mr President himself specifically directed the party to consider the provisions of waiver as provided for in our constitution."
Continuing, he asked: "Why is he saying that? It is because in this game there are no permanent enemies or friends.
"The dynamics of politics can change and people that you perceive today are not with you, will be with you tomorrow.
"So, your ability to receive them with grace will determine whether they will feel welcome or isolated."
by Azuka Ugoji at 12/04/18