US President Donald Trump on Wednesday signed into law a bill that allowed prosecution of web operators that facilitate online sex trafficking.
The law makes it easier for state attorney-generals and sex-trafficking victims to file lawsuits against social media networks, advertisers and others that host exploitative material on their platforms.
Trump signed the bill in Washington surrounded by victims of such sites and their family members.
Speaking to them, he said, "I'm signing this bill in your honor. … You have endured what no person on Earth should ever have to endure."
"This is a great piece of legislation, and it's really going to make a difference," he added.
The presidential assent brings to fruition years of lobbying for such a legislation by law enforcement officers.
The bill, nicknamed "
FOSTA
" goes into effect immediately, and already sites have started shutting down sex-related areas.
Republican U.S. Senator, Rob Portman, a co-sponsor of the Senate version of the bill said "this is a momentous day in the fight to help stop online sex trafficking, and a big victory for trafficking victims and survivors, who for too long have been denied the opportunity to get the justice they deserve."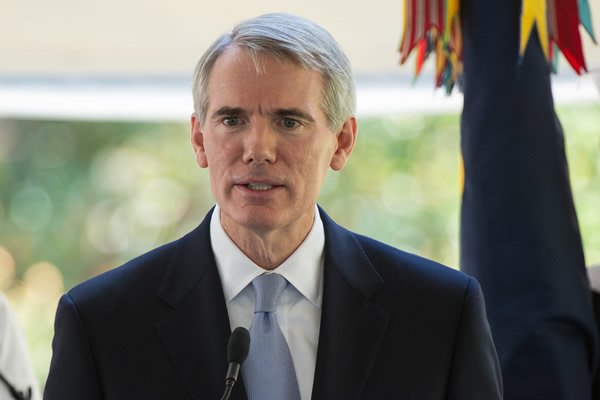 "FOSTA gives prosecutors the tools they need," said Rep. Ann Wagner (R-Mo.), chief sponsor of the bill, "to ensure that no online business can ever approach the size of Backpage again."
Backpage is the internet's second-largest classified ads website which is used for sex trafficking. Seven of its executives were arrested a few days before the signing of the bill on a 93-count indictment that alleges the website facilitated prostitution and laundered tens of millions of dollars in profits.
by Azuka Ugoji at 12/04/18